Men's health involves a variety of gender-specific issues, like testosterone production, sexual health and increased likelihood of engaging in risky behavior. Many men avoid doctors and hospitals but suffer from preventable diseases and conditions. Unfortunately, there are also a number of supplements targeted toward men that may do more harm than good. Men can take control of their health by eating a healthy diet, making simple lifestyle adjustments and visiting the doctor regularly.

Many men do not make their health a high priority in their lives. The ailments that cause the most deaths and illnesses in men are either preventable or treatable. Unfortunately, men are usually less willing than women to visit doctors for checkups or preventative care, to seek treatment during the early stages of an ailment or to seek mental health advice. Men are also more likely to engage in risky behavior like drinking alcohol in excess, smoking tobacco and driving dangerously. Luckily, there are many easy steps that men can take to improve their health.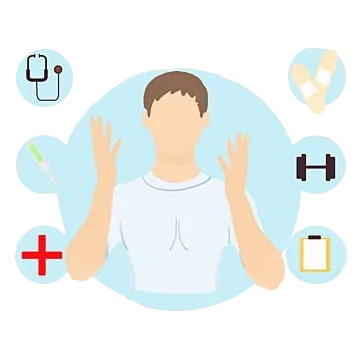 Quick Facts About Men's Health:
Major risks to men's health include heart disease, cancer, depression and the tendency to engage in risky behavior.
Men are less likely than women to visit the doctor, resulting in more hospitalizations and deaths from preventable conditions.
Harmful substances and the natural aging process are the top detriments to men's sexual health.
Regular checkups and health screenings can result in longer, healthier lives in most men.
Living a healthy lifestyle can prevent and treat most problems associated with men's health.